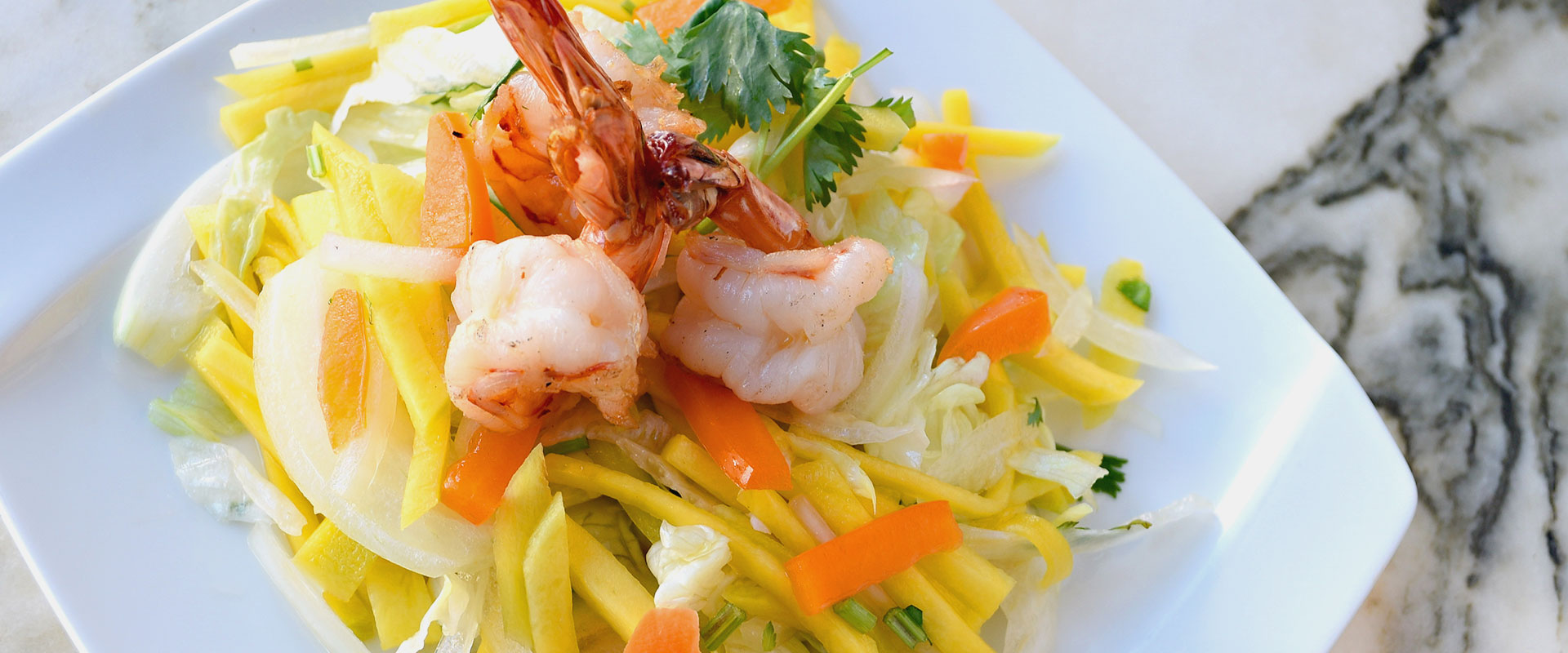 Welcome to LAN Vietnamese Restaurant


(We are NOW OPEN on WEDNESDAY from 5pm-10pm And we are NOW OPEN FULL DAY on Saturday from 12pm-9:30pm)
Built in refined French architecture and classically decorated with warm lanterns, aged solid wood tables, terracotta shingles and art from King Khai Dinh's dynasty, LAN Restaurant aims to bring OLD HA NOI to life in TORONTO

At LAN Restaurant, we charm customers and remind them of Vietnamese culture and history through music, decor and, of course, most importantly is the most delicious and authentic Vietnamese Cuisine! At LAN Restaurant, we take advantage of the combination of French and Chinese influences to create the most refined and elegant Vietnamese Cusine. Our goal is to try our best to introduce to the people the BEST and most authentic Vietnamese Cuisine in Toronto. And hopefully one day, by doing what we LOVE and always DREAM OF, we can reach the unreachable at Lan Restaurant.

"Dishes are flavoured with food ingredients that are imported from Ha Noi and Ho Chi Minh". Authentic Bun' Cha OBAMA, Cha Ca' La Vong, Pho Ga -Pho Bo Ha Noi (Northern Beef/Chicken Noodle Soup), Banh' Xeo`, Bun' Rieu (Vietnamese Crab Vermicelli Noodle Soup), Bo` Tai' Chanh (Spicy Beef Salad), Bo` Ne' ( Marinated Sizzling beef tenderloin with sate' sauce), Tom Rim Nuoc' Cot' Dua` (Braised Tiger Shrimp and Bacon with coconut milk), Ca' Hoi Dut' Lo` (Baked Salmon with tomato), Yellow Curry Tofu, Coconut Chicken...are just a few of our menu highlights.

We personally and always stand by LAN Restaurant's versions of Vietnamese Classics, and we're looking forward to sharing it with everyone who is OPEN to it.


---



---