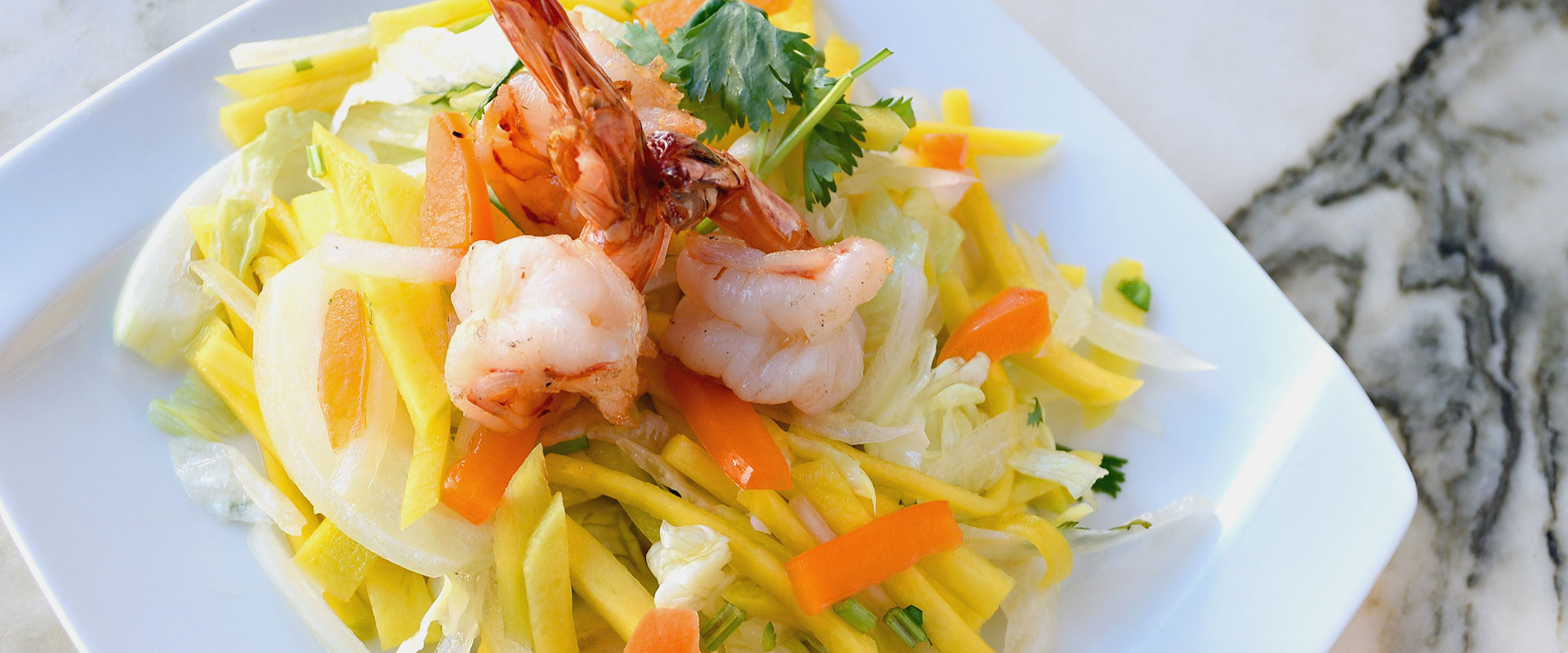 Welcome to LAN Vietnamese Restaurant


(We are NOW OPEN on WEDNESDAY from 5pm-10pm).
Built in refined French architecture and classically decorated with warm lanterns, aged solid wood tables, terracotta shingles and art from King Khai Dinh's dynasty, Lan Restaurant aims to bring old Hanoi to life in Toronto.

LAN Restaurant is spacious yet cozy, and can accommodate up to 90 guests in two rooms joined by a hallway. LAN offers a healthy, family-friendly menu featuring over 40 dishes that won't break the bank. "Dishes are flavoured with real ingredients". Authentic Northern Beef/Chicken Noodle Soup, Crispy Calamari, Grilled Fresh Prawns with spicy mayo, Spicy Beef Salad, Marinated Sizzling beef tenderloin with sate' sauce, Vietnamese shaking beef tenderloin with bell pepper and onion, Grilled Salmon Fillet with Vietnamese dill cream sauce, Braised Tiger Shrimp and Bacon with coconut milk, Vietnamese styled-chicken Rotisserie with garlic lemongrass soya sauce, Baked Salmon with tomato, onion, dill served with sweet and sour ginger fish sauce, Yellow Curry Chicken, Crispy Beef Rice Noodle, Curry Tofu, Vegetarian Sauteed' Fried Tofu, are just a few of the menu highlights.

LAN Restaurant charms customers and reminds them of Vietnamese culture and history through music, decor and, of course, most importantly is the most delicious and authentic Vietnamese food!
---



---